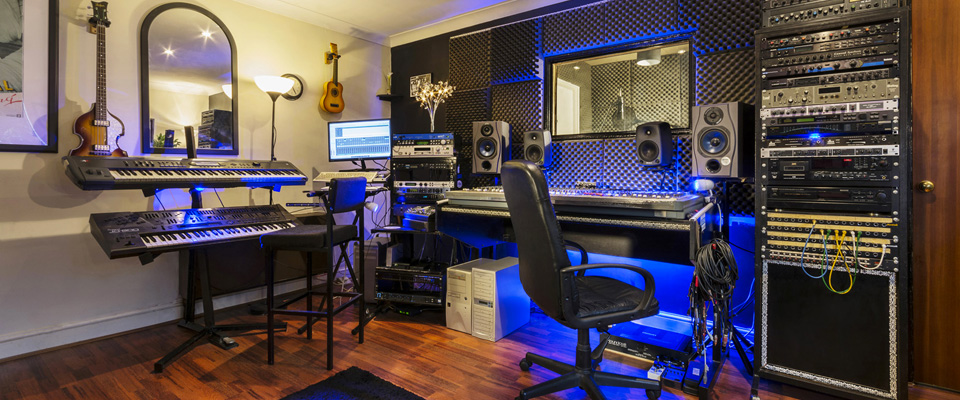 In our studio, your music will be produced to a big budget standard without the big budget!
At our London recording studio, we provide a relaxed and friendly atmosphere to inspire your creativity. If you've always wanted to capture your music either for professional use or just for fun, there is no better place in London that can offer you top quality at such affordable rates. Whether you're a seasoned pro or an absolute beginner, we will make your session enjoyable, productive and fun.
Mews Productions have been involved with music production for the last twenty years. During this time we have worked with hundreds of artists, ranging from professional musicians to absolute beginners.
Our experienced team can help transform your rough ideas to a full production. We can work in any style of music to suit your needs.
We can help with the playing, arranging and the production of your song. For singers who do not play an instrument, all that we need is for you to sing the melody line that's in your head. From this starting point we will create a backing track that compliments your melody.
Top session singers are available for songwriters who do not sing their own songs. We can also re-create a cover version of any song that you require.
The team at Mews Productions is totally committed to achieving the very best results for your song.
You will be guided through your session by a highly experienced sound engineer and producer who will make you sound simply amazing. Do not worry if you have never been inside a studio- we promise that you will have great fun and are confident that you will be back for another session sometime soon.